Tree Removal Services in Rock Hill, SC
Out on a Limb Tree Service is here to handle all your tree removal needs. Whether you're looking for tree trimming, stump grinding, sawmill work or underbrush clearing, we can take care of it all.
Our Services Help Maintain A Beautiful Landscape and Prevent Hazards
Tree Trimming
Tree trimming is important for several reasons, including maintaining healthy trees, maintaining a beautiful landscape, and preventing hazards. If you need a tree trimmed for any reason, the tree arborists at Out on a Limb Tree Service can assist you.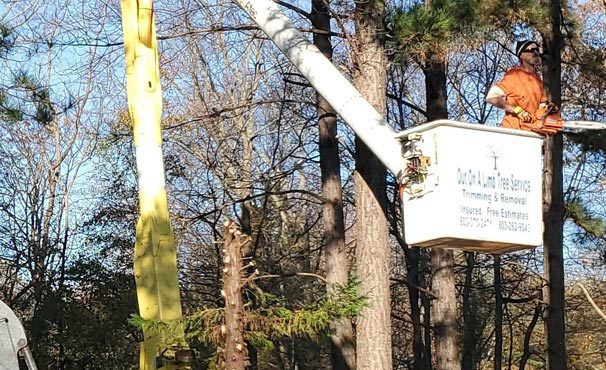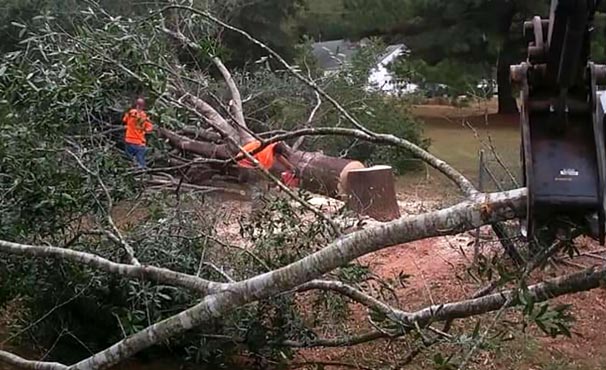 Tree Removal
You may need to have a tree removed for many reasons, but one of the main reasons is because it presents a danger to your house or family. If you think your tree looks like it's close to falling onto your house, it's best to let the professionals handle the job before the situation gets any worse.
Stump Grinding
Once a tree is removed, the remaining stump could become a nuisance to homeowners and can also become habitats for fungi, insects, and other creatures. To avoid experiencing any issues related to a tree stump that's ungrounded, trust Out on a Limb Tree Service to take care of the stump grinding for you.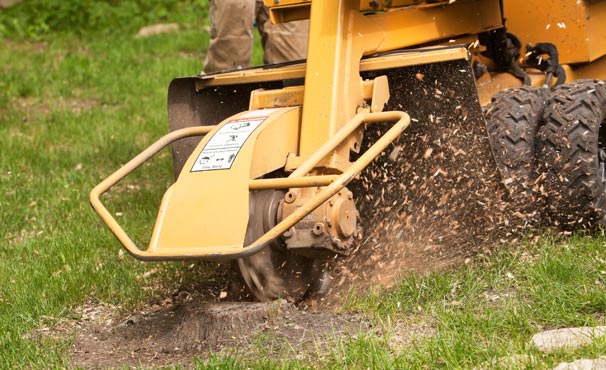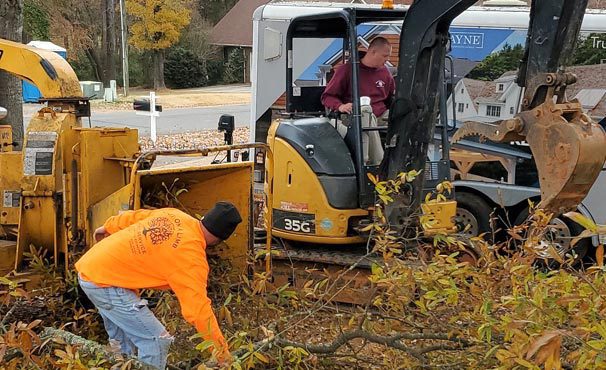 Underbrush Clearing
Underbrush consists of bushes, shrubs, and small trees that grow beneath large trees. If it's not removed, underbrush can be invasive to vegetation and can also aid the spread of fire. If you'd like to have underbrush cleared from your property, Out on a Limb Tree Service is here to help.
Sawmill Work
Don't want to let leftover wood from a tree project go to waste? Out On a Limb Tree Service has the perfect solution. We offer mobile sawmilling that allows you to get unique cuts of wood, such as live edge boards and mantles. You can get cuts up to 20 feet long from our sawmill work. Save time and money by using wood from logs off your property instead of going to a box store.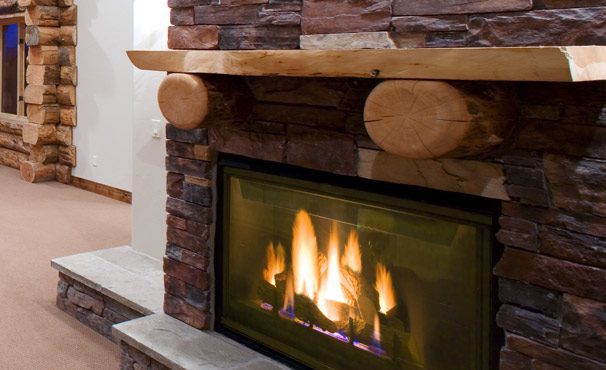 Why Choose Out on a Limb Tree Service
When it comes to quality tree services, Out on a Limb Tree Service is hard to beat. With a team of experienced arborists, we have the equipment and "know-how" to complete any job. Our commitment to customer satisfaction is also unmatched. Our job is not complete until you're completely satisfied with the finished project. Contact us today to see how we go "out on a limb" for you.
Professional / Prompt / Safe
Serving Rock Hill, Clover, Fort Mill, Indian Land, Lancaster, York